Augusta and its surrounding areas are a haven for food enthusiasts, offering a diverse culinary landscape that caters to every palate. From charming cafes to upscale eateries, you'll find a variety of dining options to tantalize your taste buds. Join us on a delicious journey as we explore ten exceptional eateries that deserve a spot on your culinary bucket list.
1. State Lunch
Nestled in downtown Augusta, State Lunch emerged a few days before the pandemic, showcasing inventive cocktails and a diverse menu featuring ramen noodles, burgers, pasta, steak, and salads. Their mixologists craft imaginative cocktails, while the kitchen creates dishes that harmonize various flavors. State Lunch invites patrons to relish an exceptional dining experience, a testament to their unwavering commitment to culinary excellence.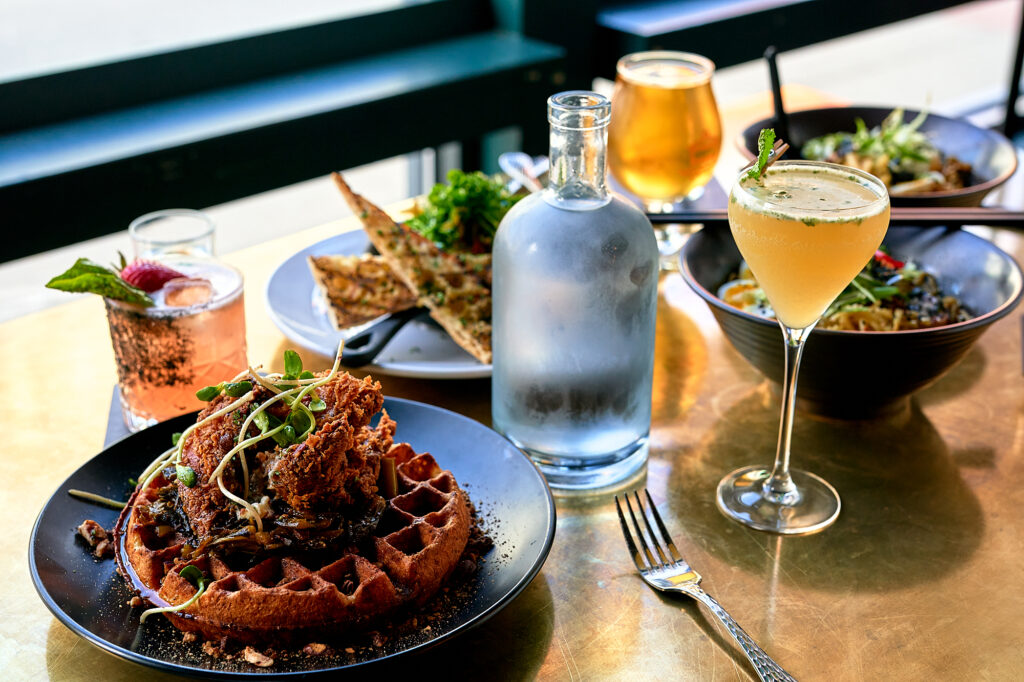 https://www.instagram.com/statelunch/
2. Cloud 9 Restaurant
Located within the elegant confines of Augusta's Senator Inn and Spa, the exquisite Cloud 9 restaurant stands as a true culinary gem, celebrated not only for its gourmet breakfast options and delectable lunch menu but also for its distinct flair showcased through signature Italian-inspired brick oven pizzas. As the sun gracefully retreats, the atmosphere undergoes a magical metamorphosis, morphing into a chic and inviting cocktail bar. Cloud 9 encapsulates the essence of a multifaceted dining destination, where each moment unfolds in a symphony of flavors and experiences, making it a coveted haven for Foodies and seekers of an elevated dining escapade.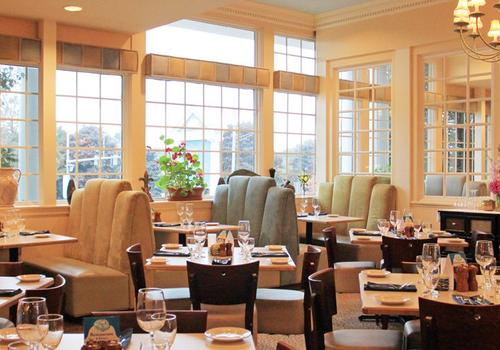 https://www.instagram.com/cloud9.restaurant/
https://www.senatorinn.com/cloud-9-restaurant/
3. Asian Noodle Bowl
Recently opened in the Marketplace At Augusta, Asian Noodle Bowl brings a tantalizing culinary experience to the shopping heart of the city. Asian Noodle Bowl offers diverse dishes inspired by Eastern and South-Eastern flavors. Operating as a fast-casual restaurant- what sets them apart is their innovative use of technology. Robots play a pivotal role in delivering both exceptional food and amazing dining experiences! Asian Noodle Bowl isn't just about nourishing the body; it's about embracing the future of dining while paying homage to time-honored culinary traditions.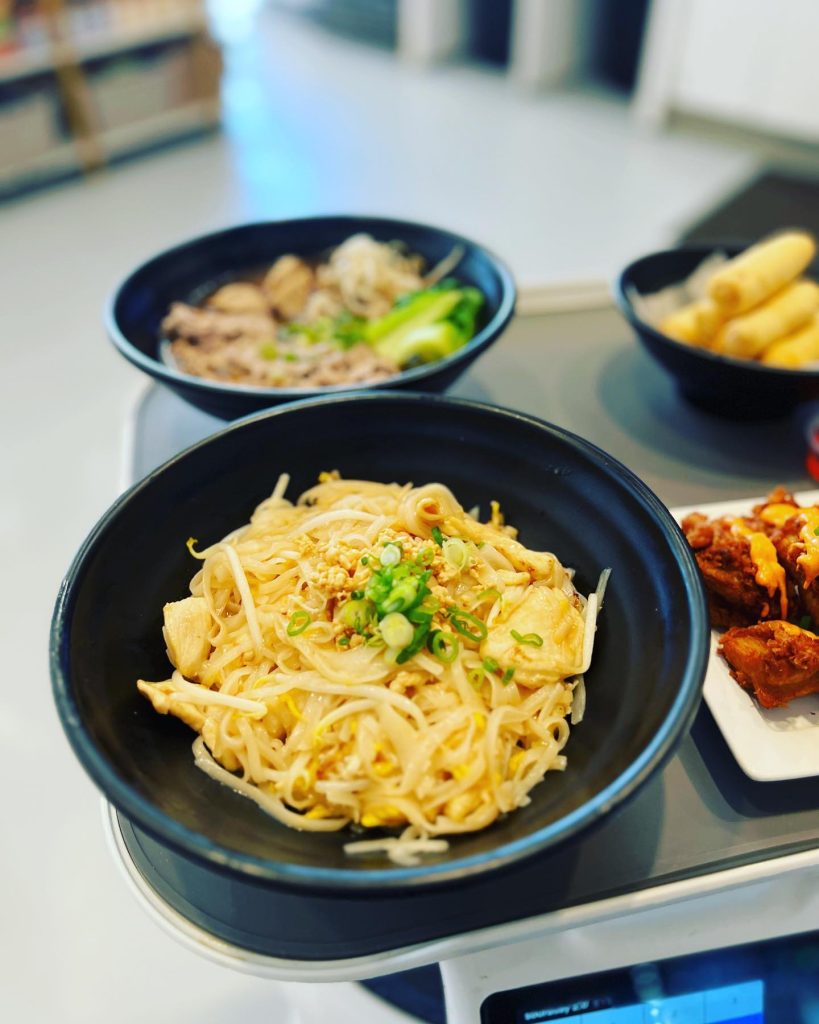 https://www.asiannoodlebowl.com/
https://www.instagram.com/asiannoodlebowlmaine/
4. Riverfront Barbeque and Grill
Discover the pinnacle of Southern comfort at Riverfront Barbeque in downtown Augusta, where the finest slow-cooked Southern barbecue reigns supreme. Renowned for its melt-in-your-mouth smoked meats, this eatery takes pride in offering the town's best savory delights. Beyond barbecue, their menu has specialty sandwiches, mouthwatering starters, and refreshing salads, ensuring a well-rounded and unforgettable culinary adventure. Experience authentic southern barbecue in the heart of town at Riverfront Barbeque.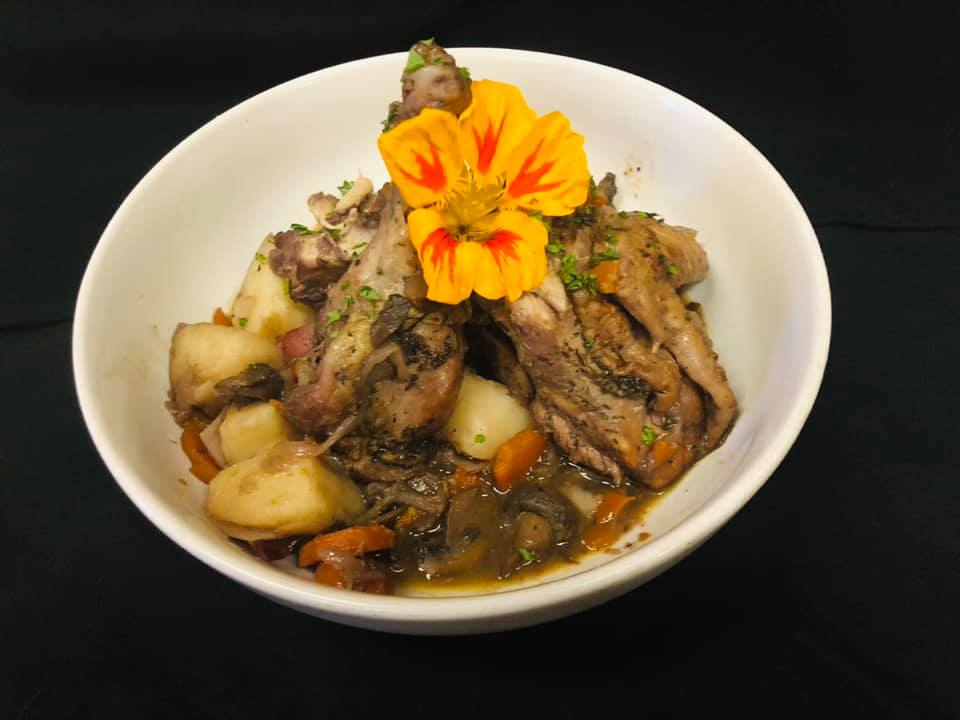 https://www.instagram.com/riverfrontbbqandgrille/
5. El Agave's Mexican Restaurant
Embark on a flavorful journey at El Agave Mexican Restaurant. Step into their vibrant and friendly atmosphere to savor mouthwatering tacos, delectable quesadillas, and sizzling fajitas that capture the essence of Mexican cuisine. Explore their enticing menu, featuring fiesta fries, hearty burritos, and satisfying enchiladas. Don't miss out on their signature margaritas, a perfect companion to your meal. El Agave is more than just a restaurant; it's an invitation to indulge in an unforgettable dining experience.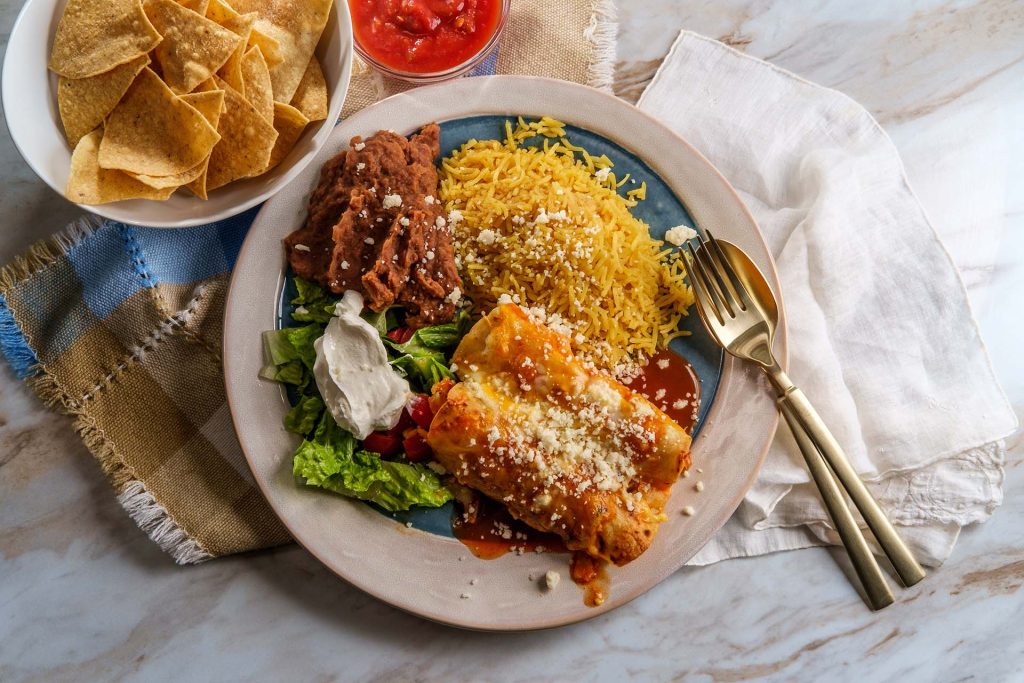 https://www.instagram.com/elagavesmexicanrestaurant/
6. White Duck Brew Pub
Based in Winthrop, Maine this restaurant carries a rich history that weaves back to the 1940s. With the sizzle of a perfectly juicy burger, delicate notes of fresh seafood and vibrant hues of vegetarian creations, White Duck Brewpub's offerings are a harmonious symphony of tastes. A journey to White Duck Brewpub is a journey through history, creativity, and a celebration of flavors that cater to every discerning palate.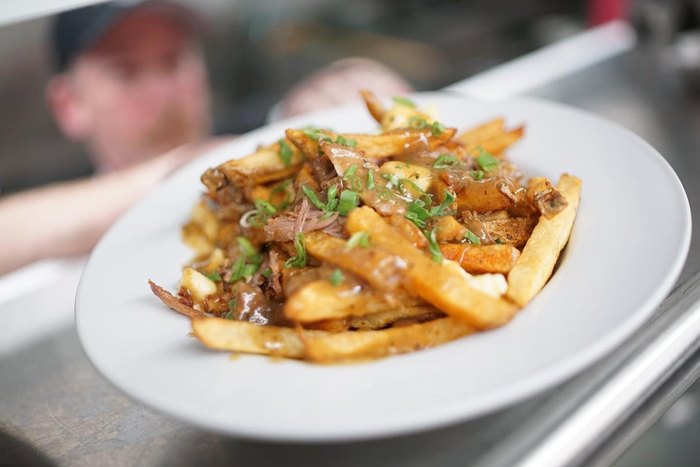 https://www.instagram.com/whiteduckbrewpub/
7. Kume
Kume, a culinary haven in Augusta, first welcomed Foodies through its doors in January 2017. This gem specializes in the art of hibachi and sushi, captivating the taste buds of patrons who return time and again. The allure of Kume lies in its trifecta of excellence – from mouth watering entrees that dance with flavor to prices that delight your wallet and a staff that exudes warmth and friendliness. Set against an inviting atmosphere, Kume transforms each visit into an unforgettable experience, where every bite tells a story of culinary mastery, and every moment is one to savor.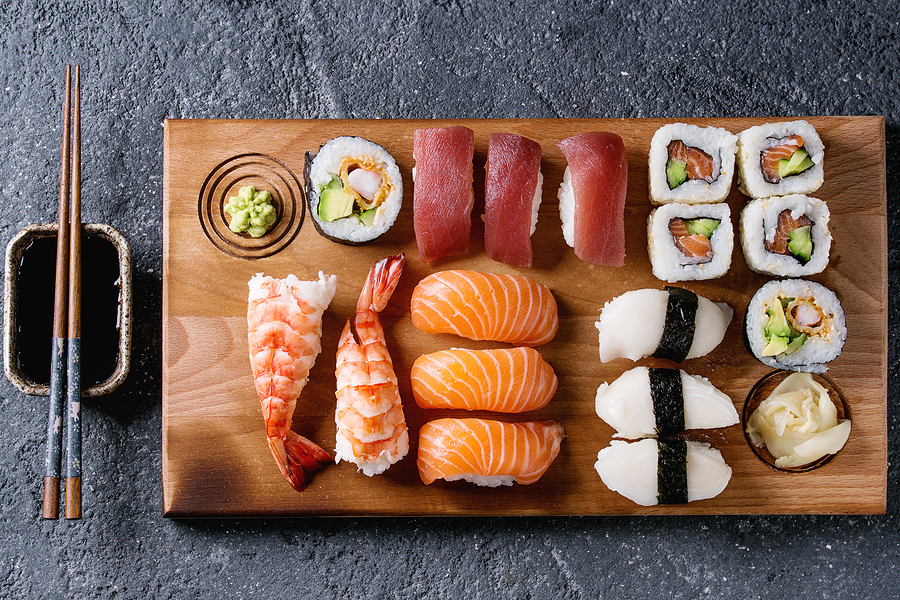 https://kumemaine.com/kume-augusta
https://www.instagram.com/kumeaugusta1/
8. Quarry Tap Room
Located in the charming town of Hallowell, Maine, Quarry Tap Room stands as a beacon for beer enthusiasts and food lovers alike. Boasting an impressive selection of 38 of the finest microbrew and domestic beers on tap, the establishment takes you on a flavorful journey spanning from the East to the West Coast. Beyond the captivating beers, Quarry Tap Room's culinary offerings are equally enticing. From juicy burgers and satisfying sandwiches to tap room teasers like nachos, truffle fries, and classic poutine, the menu is a treasure trove of savory delights that perfectly complement the remarkable beer selection.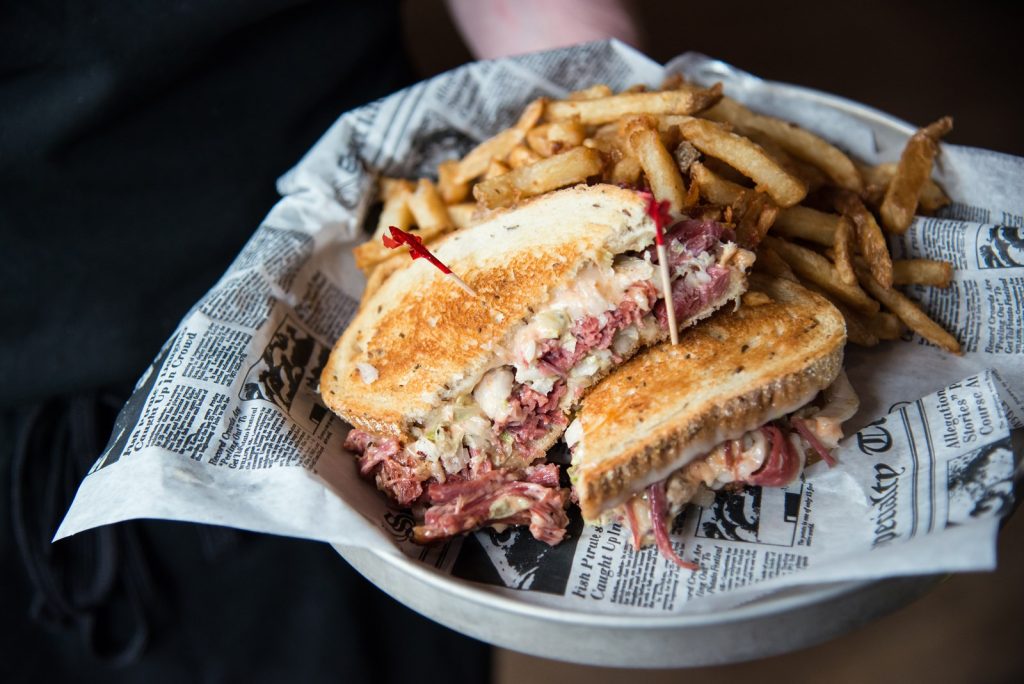 https://www.instagram.com/quarry_tap/
9. Pinto Thai To Go
Pinto Thai To Go stands as a cherished family-owned and operated establishment, passionately bringing the exquisite essence of authentic Thai flavors to the heart of Augusta, Maine. With an unwavering commitment to using only the finest quality ingredients, Pinto elevates Thai cuisine to a new level of excellence. Every month, Pinto tantalizes taste buds with innovative specials, and this August is no exception, featuring delights like Buffalo Chicken Rangoon and Salmon Pad Prik King. Beyond their delectable offerings, they offer a unique market shop experience. Whether you're seeking Pad Thai on the go or a cozy dine-in experience, Pinto welcomes you with open arms. With inviting seating options available, their store is more than a restaurant – it's a warm embrace of flavors and hospitality that invites you to savor every moment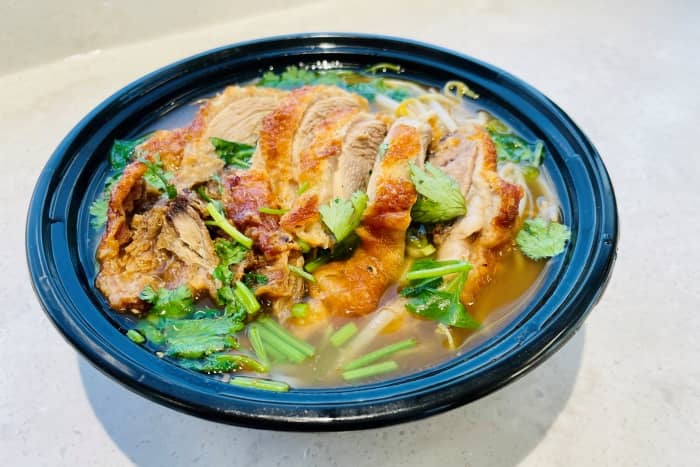 https://www.instagram.com/pintothaitogo/
10. Tavern On The Hill
Nestled in the picturesque town of Winthrop along with White Duck, Tavern on the Hill has recently emerged as a culinary gem, inviting patrons to savor a diverse array of delectable offerings. From succulent ribs that fall off the bone to the freshest seafood that transports you to the coast, their menu reflects a harmonious blend of flavors that cater to various cravings. Handcrafted salads burst with vibrant colors and textures, while classic pub starters tempt the senses with their familiar yet enticing appeal. Tavern on the Hill encapsulates the essence of Winthrop, offering both locals and visitors an opportunity to indulge in a memorable dining experience that encapsulates the region's charm and culinary delights.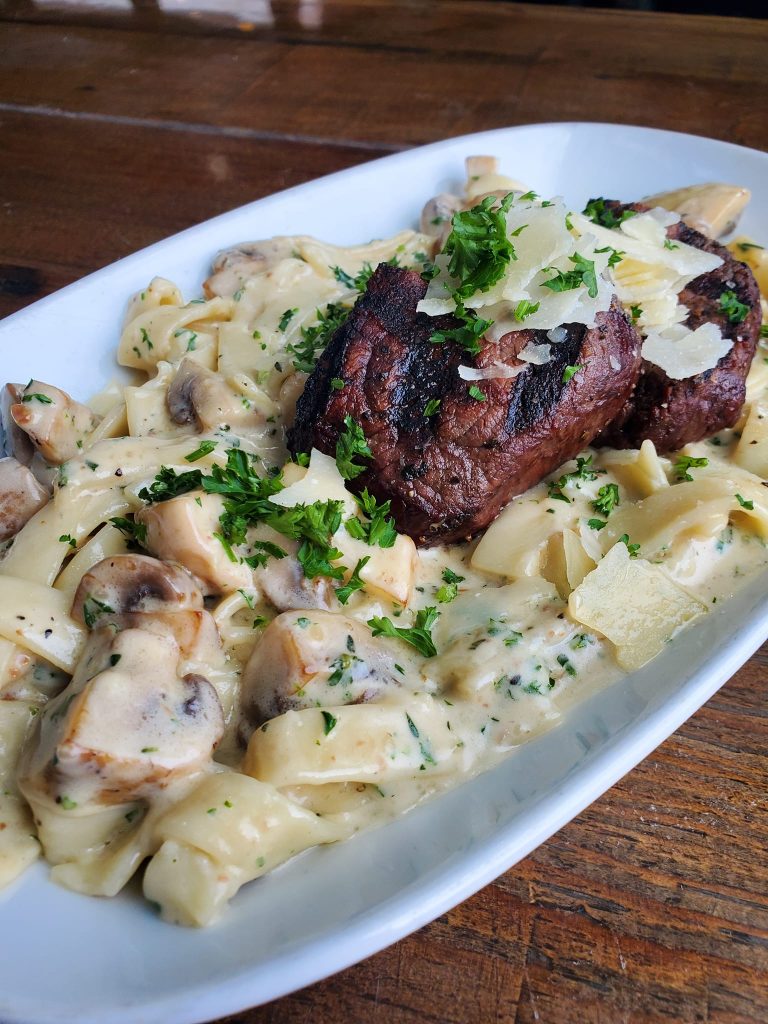 https://tavernonthehillmenu.us/
Augusta and its greater area boast a diverse array of restaurants that cater to every culinary desire. These 10 restaurants provide an exceptional dining experience. Whether you're a local looking for a new favorite spot or a visitor eager to explore the local food scene, these restaurants are sure to leave a lasting impression.