Augusta, the charming capital of Maine, transforms into a picturesque wonderland during the fall season. With its lush landscapes, rolling hills, and vibrant foliage, this city offers the perfect backdrop for a memorable autumn experience. In this guide, we'll share two adventures to make your fall in Augusta spectacular: Hiking Mount Pisgah and Apple Picking at Lakeside Orchards.
1. Mount Pisgah Lookout Tower: A Panoramic View of Autumn Splendor
Situated just a short drive from Augusta, Mount Pisgah is a hidden gem that provides breathtaking views of fall foliage in Maine. The best time to visit is during the peak of fall when the leaves transition into vibrant shades of red, orange, and yellow.
Getting There:
To reach Mount Pisgah from Augusta, take Route 27 North towards Belgrade Lakes.
After approximately 15 miles, you'll find the entrance to Mount Pisgah Trailhead on your left.
Hiking Mount Pisgah:
The hike to the summit is moderate in difficulty and offers an enjoyable experience for hikers of all skill levels.
The trail is well-marked and leads you through a beautiful forested area.
Upon reaching the summit, you'll be rewarded with a lookout tower that provides a 360-degree view of the surrounding lakes, forests, and mesmerizing fall foliage.
Tips for the Best Experience:
Don't forget your camera to capture the vibrant colors.
Check local foliage reports for the best time to visit.
Website: Mt. Pisgah Conservation Area — Kennebec Land Trust (tklt.org)
Address: Mt Pisgah Rd, Winthrop, Me 04364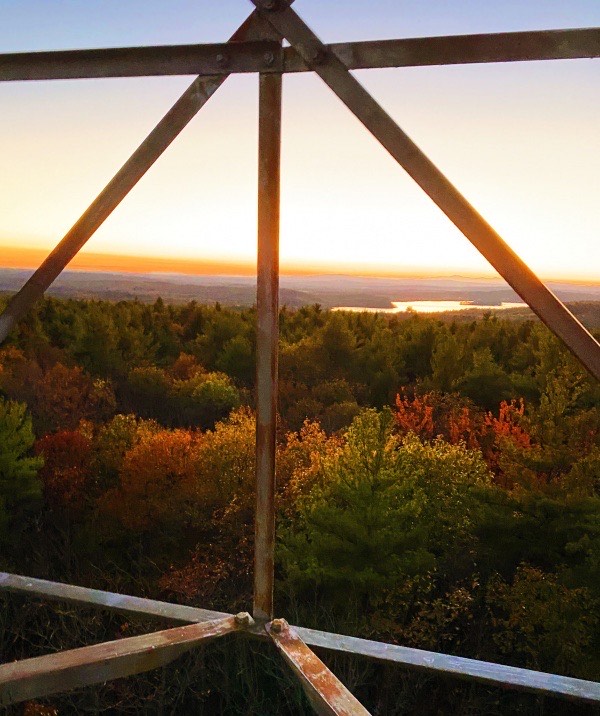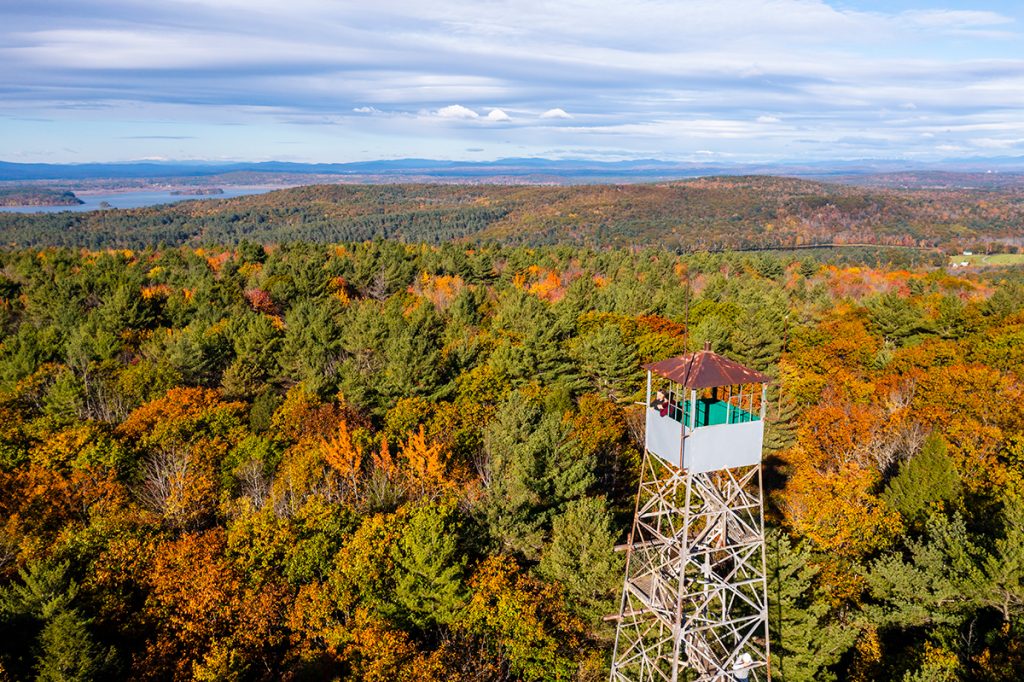 Photo Credit: Hiking | Experiences | Visit Maine's Kennebec Valley (visitkennebecvalley.com)
2. Lakeside Orchard: A Taste of Fall Delights
After your scenic adventure at Mount Pisgah, head to Lakeside Orchard, a delightful family-owned farm where you can savor the flavors of fall.
What to Expect:
Lakeside Orchard offers a variety of apple and pumpkin picking options. Stroll through the orchards and choose your favorites to take home.
Sip on freshly pressed apple cider and eat warm cider donuts, a true autumn treat.
The farm also features a charming country store filled with seasonal goods, jams, and homemade pies.
Tips:
Plan your visit on a weekend to enjoy live music and other special events.
Dress warmly, as the weather can be crisp in the fall.
Website: Home | mysite (lakesideorchards.com)
Address: 318 Readfield Rd. Manchester, Maine 04531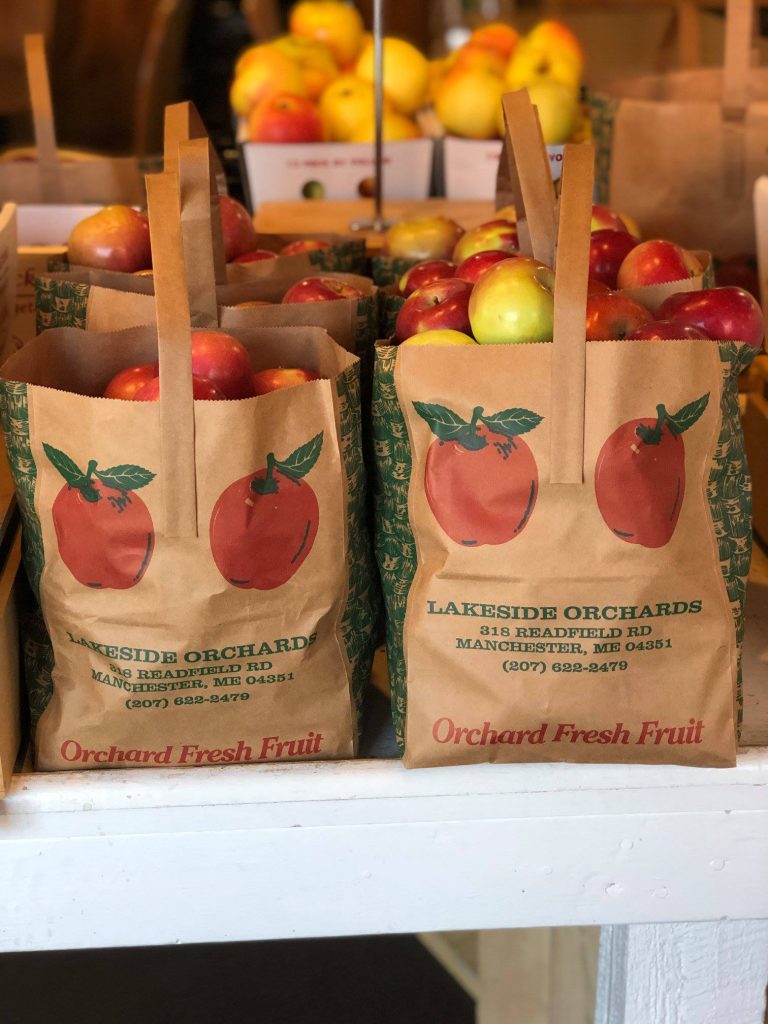 Photo Credit: Facebook
Augusta, Maine, offers a splendid fall experience that combines the beauty of nature with the comforts of seasonal treats. Whether taking in the panoramic views from Mount Pisgah Lookout Tower or enjoying the delights of Lakeside Orchard, you'll create cherished autumn memories in this charming city.
So, grab your hiking boots, a cozy sweater, and your sense of adventure, and immerse yourself in the enchanting fall wonders of Maine. Don't miss the chance to witness the vibrant foliage and taste the delicious flavors that make this season delightful.